Webcam in Maranza and in the ski & holiday area Gitschberg Jochtal
Would you like to learn more about the ski & holiday area Gitschberg Jochtal? Start with a look through our webcam in Maranza and the surrounding area
Small ski lift, right in front of the hotel
View from the terrace of the hotel Holzerhof
View on the slopes of the ski and holiday area Gitschberg Jochtal
View from the top station of the Stoanamandl peak
Weather
Today: Clouds and sun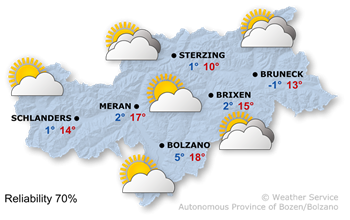 In the afternoon many clouds with some sunny spells. Isolated rain showers, mostly dry conditions. Highs from 8° to 18°.
---
Tomorrow: Partly sunny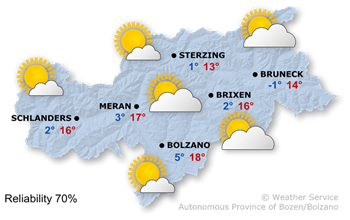 In the morning residual clouds in the northeastern part. In the afternoon some cumuliform clouds. Low temperatures between -3° and +5°, high values from 10° to 19°.
---
Warmer